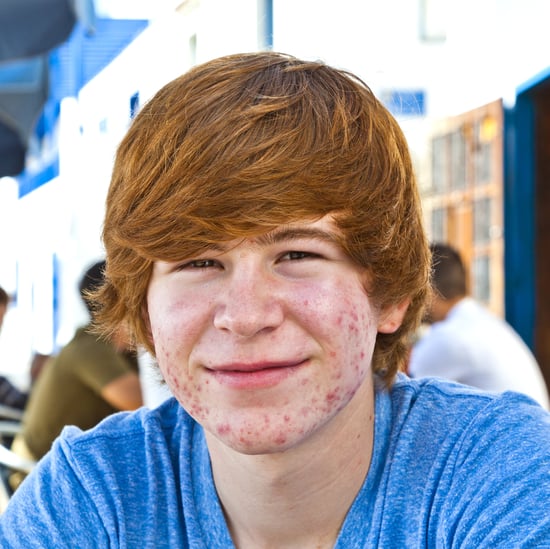 Preventing acne in teens is big business. Statistically, 8 in 10 teens will develop acne. Leading dermatologists note that today, children as young as seven are seeking treatment for acne, owing to social pressure and a fear of bullying or teasing in class. That's why the average age for teens seeking professional treatment for acne, dropped from 15.8 in 1979, to 15 in 2007 according to a recent study in the journal, Pediatric Dermatology.
If you are a teen or parent seeking ways to prevent and treat acne, finding the right product can be daunting. There are thousands of acne products to choose from. The key is to understand the various medications and how they act on the skin. For example, while benzoyl peroxide is one of the most commonly used ingredients, it can be very damaging to teens and children who tend to have more sensitive skin than adults. Finding the right products can make all the difference, but that is only one part of the puzzle. Preventing acne in teens is a multi-layered process that includes treatment, diet, cleansing and healthy habits.
A Healthy Diet for Preventing Acne
A key strategy when it comes to preventing and combating acne is consuming the right diet. This includes foods rich in Vitamin B. Research indicates that those with low levels of this vitamin are more prone to acne, whiteheads and blackheads.
You can source different types of Vitamin B from a wide range of foods, including fortified cereals, chicken liver, eggs, dairy foods, beans, poultry, fish, dark leafy vegetables, papayas, and cantaloupe.
There are also foods to avoid in order to prevent and control teen acne, such as high-glycemic foods, which deliver enormous amounts of glucose to the bloodstream. This can trigger the pancreas to produce large amounts of insulin. As a result, you can become insulin resistant – a situation which causes inflammation and interferes with the functioning of skin cells – a key factor in the cause of acne. Research shows that a low-glycemic diet can reduce acne, so avoid the following high-glycemic foods:
White flour (pasta, bread, and muffins)
Rice
Sugar (cake and cookies)
Fruit juices
Dried fruits
Soda
Watermelon
Potatoes
For more detailed information on an acne-prevention diet, see our article on Acne Diet
Daily Cleansing
Many dermatologists believe there is no need to give a young adult oral antibiotics such as tetracycline to treat acne. These are reserved for those with severe cases of acne that could result in scarring.
Proponents of more natural approaches emphasize the importance of diet and proper cleansing habits to maintain clear, healthy skin.
Investing in quality skincare products for acne-prone skin can reduce breakouts and maintain healthy skin. Usually, skincare products include gentle cleansers, toners, exfoliants, and serums that reduce the size of pores. A good water-based moisturizer is also key, since pimple ointments can dry skin and cause pain and swelling if skin lacks hydration.
There are many other things teens should be aware of that can help keep acne-prone skin clear – 10 simple tips that can help prevent and control acne.
Treatment and Medication
When acne is severe, it is important to use the right medication, since scarring can ensue if the issue is untreated. For younger patients, dermatologists usually prescribe gels containing a retinoid and benzoyl peroxide, which is approved for kids as young as nine. In severe cases, Physicians often recommend oral antibiotics to stop bacteria from spreading. Younger teens can be motivated to care for their skin with products such as Clixit's Acne Eraser  a powerful and effective topical treatment that will visibly reduce inflammation and heal blemishes.
Those aged 18 and above can receive a real boost from laser treatments like Fractora, a radiofrequency laser treatment that delivers energy deep within the skin, stimulating the production of collagen. Fractora is only one of many laser treatments that can make a big difference to the appearance of skin.
85% of all teens develop acne at some point. The key is to address the problem quickly before the condition becomes severe. Daily cleansing, a healthy diet and following some simple do's and don'ts are all ways to keep skin healthy and blemish-free.